Maintain your silk's texture even after vigorous rubbing/washing.
Our abrasion-resistance processing adds friction resistance by soaking the refined white silk textile in our original chemicals, causing a thermal reaction. Once processed, your textile will be reinforced with abrasion-resistance as strong as synthetic fibers, reducing deterioration and wrinkling caused by laundry. This will maintain your silk's feel, texture, and comfort for a long time.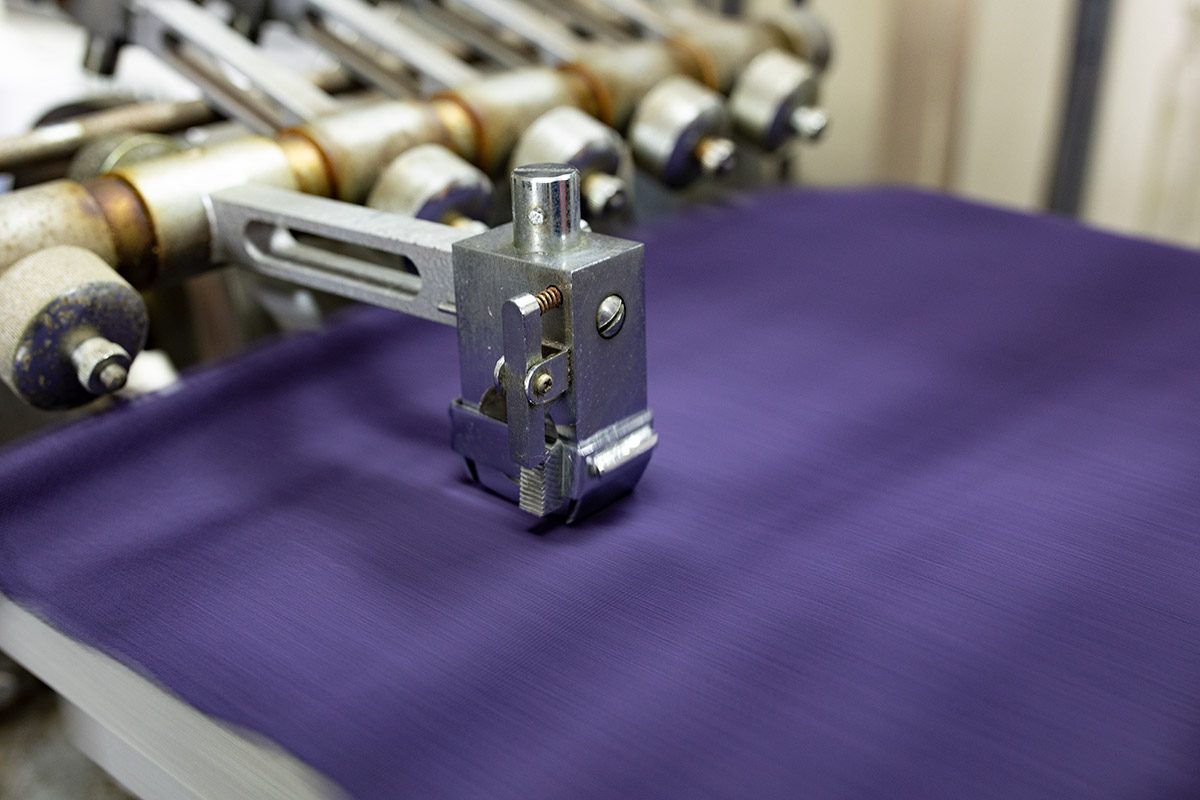 Image: 100-round evaluation test via friction tester
Protect your silk's knee/cuff portion from abrasion
 Silk excels in comfort and texture not present in other natural fibers but is vulnerable to abrasion. In short, silk is fragile yet expensive. Its most notable flaw is the fluffing caused by abrasion, ruining its beautiful texture. This is particularly bothersome for those wearing kimono since scraping their obi, cuffs, or knees will deteriorate the fabric.
 This led the Tango Textile Industrial Association to develop technology compensating for the weaknesses of wearing kimono, especially since Tango is the largest silk fabric production site in Japan. Hyper Guard Processing was born from our research for enhancing the practicality of silk. It was created through a joint development between Kyoto Prefectural Textile and Machinery Metal Promotion Center and the Tango Textile Industry Association.
Hyper Guard Technology
Silk Technology
Completely soaking the fibers through chemical reactions
 Hyper Guard is processed into refined white silk textiles. It uses chemical reactions rather than coating, penetrating deep into the silk fibers. In conventional processing technologies, which only coat chemicals, fiber damage is likely to happen if the surface deteriorates due to the fibers twisting after repeated use. For example, the coating tends to peel off even with water-repellent sprays. This is especially true for the areas which will likely be grazed, such as the knees and buttocks. These portions will then be vulnerable to getting soaked.
 Unlike these, Hyper Guard Processing relies on reactions, soaking the chemicals deep into the fibers and allowing them to stay attached via thermal reactions with appropriate temperature control.
 Although it defends the fabric from turning yellowish-brown, the silk will still be vulnerable to alkalinity. Exposure to alkalinity (such as soap) may ruin its colors.
Washing Test (15mins x 6 rounds, standard operation)
After repeated washing in our abrasion experiment: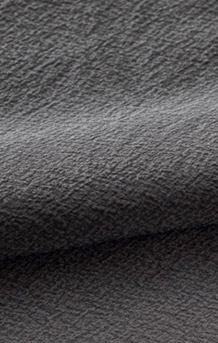 Without Hyper Guard Processing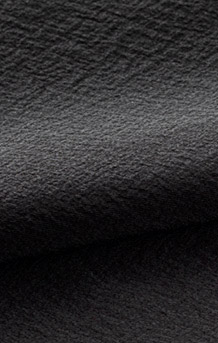 With Hyper Guard Processing
Highlights and Advantages
Hyper Guard Processing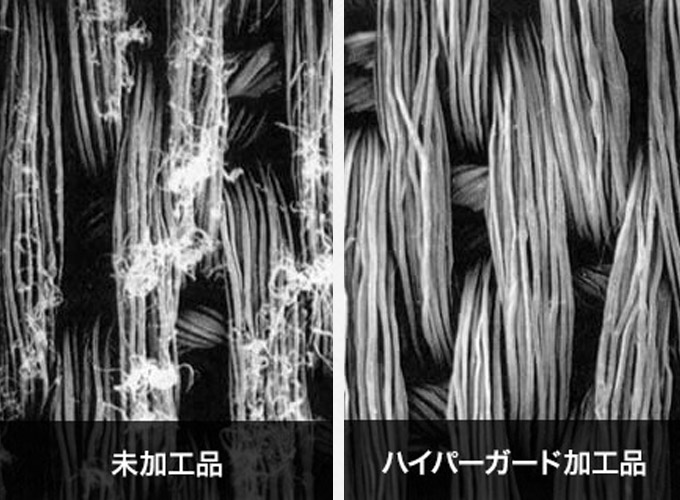 Abrasion resistance protects your silk from fluffing caused by washing
Defends your silk against abrasion (anti-pilling). Once protected from its weakness, your silk will be resistant to deterioration caused by friction and washing. Also boosts resistance against creasing and slipping. The picture above shows a microscopic view of the fabric after 30 minutes of washing.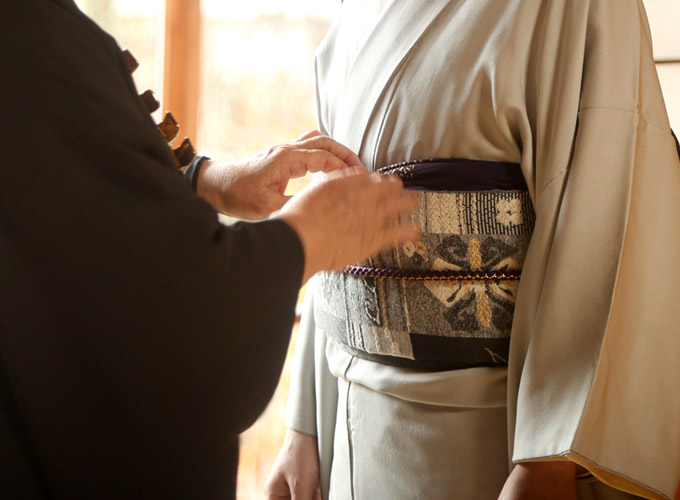 Bleach, dye, and recolor your silk over five times
Hyper Guard processing is durable enough to withstand recoloring and will not come off even after the textile is dyed. As a result, you can pass your fabric down for three generations while re-dying its color to suit the times. Aside from kimono, we can also process formal suits, high-class futons, and other textiles.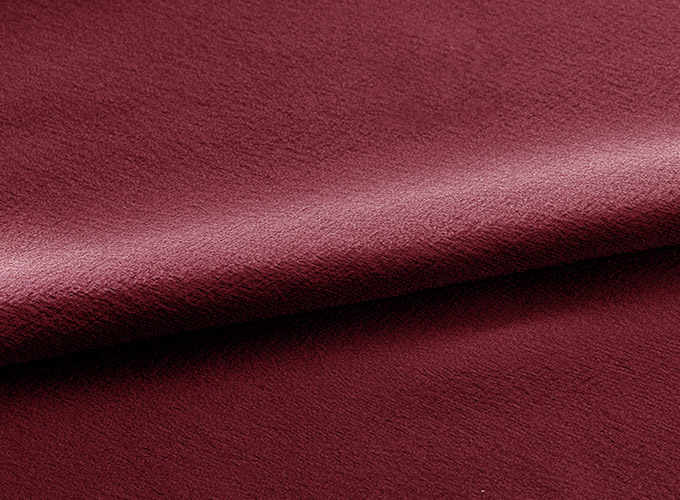 Drape your fabric softly and elegantly without ruining its natural silky texture
Reinforce your silk with abrasion resistance while retaining the soft and supple texture of the Tango region. Also boosts resistance to wrinkling and shrinking depending on the textile since static electricity is less likely to occur.
INFORMATION
| | |
| --- | --- |
| Processing Technology | Hyper Guard Processing |
| Supported Material | Silk |
| Applications | Kimono textiles, eri/collar, obi, formal suits, luxury futons, etc. |
| Supported Width | 16〜160cm |
| Minimum Lot | 10m |
| Estimated Delivery | approx. 10 days |
Consultations

Please take note of the following and contact us for details.
The textile may get heavier.
The textile may shrink depending on its type
The fabric can still be dyed after processing, but the dye will tend to be more
concentrated. Processed fabrics will be easily distinguishable from unprocessed ones. Also slightly improves colorfastness
Also compatible with thread-dyed products, but the color may fade. (Hyper Guard Processing is basically geared towards white silk textiles)
Not compatible with knit products.
Not compatible with dyed woven articles unless it has special fast color dyeing.
Inquiries
Operating Body: Tango Textile Industrial Association
Phone: +81772-64-2493 | Fax: +81772-64-4994
3188 Koube, Omiya-cho, Kyotango-shi, Kyoto 629-2502
In-charge: Masaki Yamashita