Moisturize your textile while suppressing bacteria
 SN Antibacterial/Deodorant Processing will give your textile a moist feel and protect it from bacteria. It will give silk excellent moisturizing, antibacterial, and deodorant effects. This process can be applied to silk/polyester/cotton/rayon materials and is generally intended for mask textiles.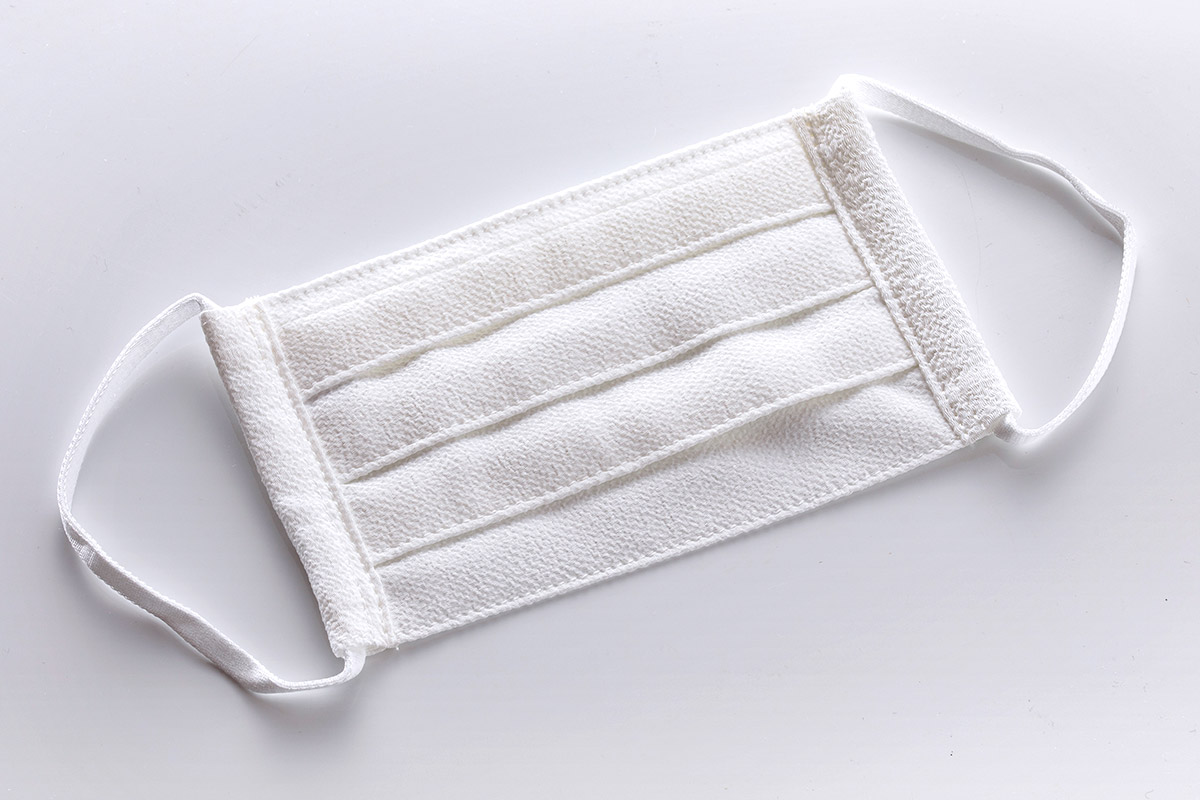 SN Antibacterial/Deodorant Processing Technology
Silk Technology
Suppresses bacteria growth and cause of odor
 Adds a skin-friendly finishing agent with antibacterial properties to the fibers. This results in deodorizing effects since it suppresses bacterial growth (including Staphylococcus aureus) on the fiber.
 It also suppresses the bacteria that cause foul odors, leading to a deodorizing effect.  Effective on natural fibers like silk and cotton, as well as blended fibers such as synthetic fibers and mixed woven articles, giving them a smooth and level texture. This processing technology is often used for mask textiles since silk has superior moisturizing, antibacterial, and deodorant effects.
Staphylococcus Aureus Antibacterial Evaluation Test
Bacteriostatic activity value refers to the numerical value indicating how much bacterial growth can be suppressed, with a higher value meaning a higher effect. Our SN Antibacterial/Deodorant Processing's antibacterial value was determined to score 2.0 or higher (described in JIS L 1902).
Evaluated Cloth
Antibacterial Properties
Bacteriostatic Activity Value
Antibacterial Effect
Polyester Chirimen
5.8 or higher
Effective
Cotton (gauze)
5.7 or higher
Effective
Cotton textiles
5.9 or higher
Effective
*SN = an abbreviation for Safety Next based on the idea of passing safety to the next generation, era, and so on.
INFORMATION
| | |
| --- | --- |
| Processing Technology | SN Antibacterial/Deodorant Processing |
| Supported Material | Silk, polyester, cotton, rayon |
| Application | Masks, cloths, etc. |
| Supported Width | 16〜160cm |
| Minimum Lot | 10m |
| Estimated Delivery | approx. 10 days |
Consultations
Please feel free to contact us.
Inquiries
Operating Body: Tango Textile Industrial Association
Phone: +81772-64-2493 | Fax: +81772-64-4994
3188 Koube, Omiya-cho, Kyotango-shi, Kyoto 629-2502
In-charge: Masaki Yamashita