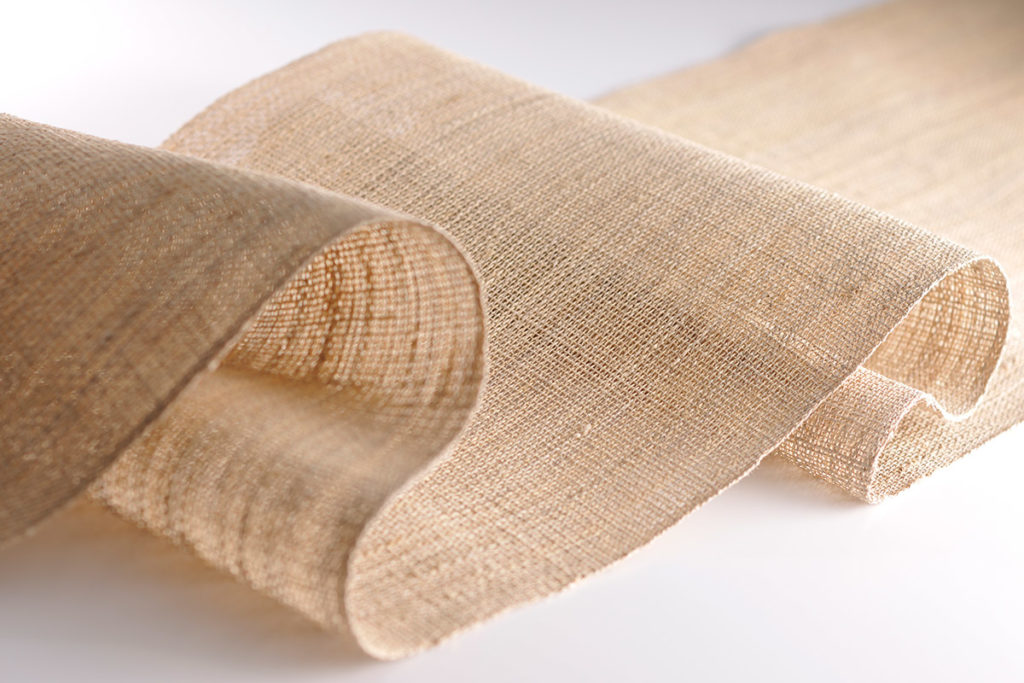 Fujifu, the oldest textile in Japan. Described in a myth in the Kojiki and sung in the Manyoshu.
The people of old wore the overflowing vitality of fuji (wisteria), protecting their lives while praying for protection, longevity, and prosperity.
Yushisha is a weaver (Koishika Orimono) that has been manufacturing silk fabrics for over a century in Tango, Kyoto.
Our techniques have been passed down throughout the generations, preserving the Fujifu techniques before they were almost lost forever. We hope our fabrics will lead to your longevity and abundance through our fusion of two traditions.

Yushisha is a small workshop that uses silk for warps and fuji for wefts, utilizing advanced technology for manufacturing obi cloth combining various threads, including silk thread, gold thread, and Japanese paper. As a result, we produce a wide variety of products in small quantities but create textures and expressions like no other.
We also accept orders for custom-made textiles (special order/product development).
INFORMATION
| | |
| --- | --- |
| Main Products | Obi cloths, interior textiles, apparel textiles, gifts |
| Address | 610 Shimooka, Amino-cho, Kyotango-shi, Kyoto 629-3102 |
| Phone/fax | TEL +81772-72-2677 FAX +81772-72-5552 |
| Web | https://yushisha.com/ |
| Foundation | Founded in the 1880s |
ACCESS