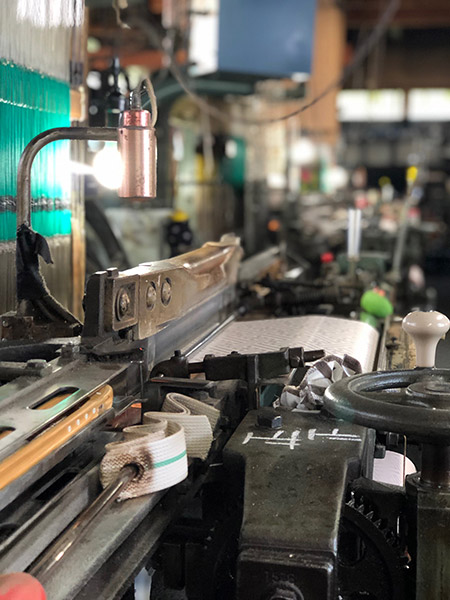 Tango Chirimen made only by family, at our own factory.      
Komehana Orimono mainly sells Mon Rinzu Nagajuban/Mon Tsumugi. (Nagajuban is the simple robe worn under your kimono, while rinzu means figured satin, mon means pattern, and tsumugi is pongee) 
We sell products using our own woven textiles in wholesale and retail. These include silk mufflers/handkerchiefs/masks, Chirimen loincloths, and other original accessories. Aside from this, Komehana Orimono is developing fabrics made from silkworm threads as a tie-up with our customers.
We also post our daily lives at the manufacturing site and loom workshop on our social media pages from time to time.
INFORMATION
| | |
| --- | --- |
| Main Products | Mon Rinzu Nagajuban/Mon Tsumugi |
| Address | 2298-6 Iwataki, Yosano-cho, Yosa-gun, Kyoto 629-2262 |
| Phone/fax | TEL +81772-46-2241 FAX +81772-45-0121 |
| Foundation | Founded in 1946 |
ACCESS