Tango Silk
About Tango Silk
Supple and Diverse Textures
We have honed our technology for over 1300 years,
aiming to weave new expressions and emotions into our textiles.
Tango Silk delivers diverse textures worldwide through the supple fabrics
born from the soft waters of the Tango, Kyoto,
and techniques devised through countless trial-and-error.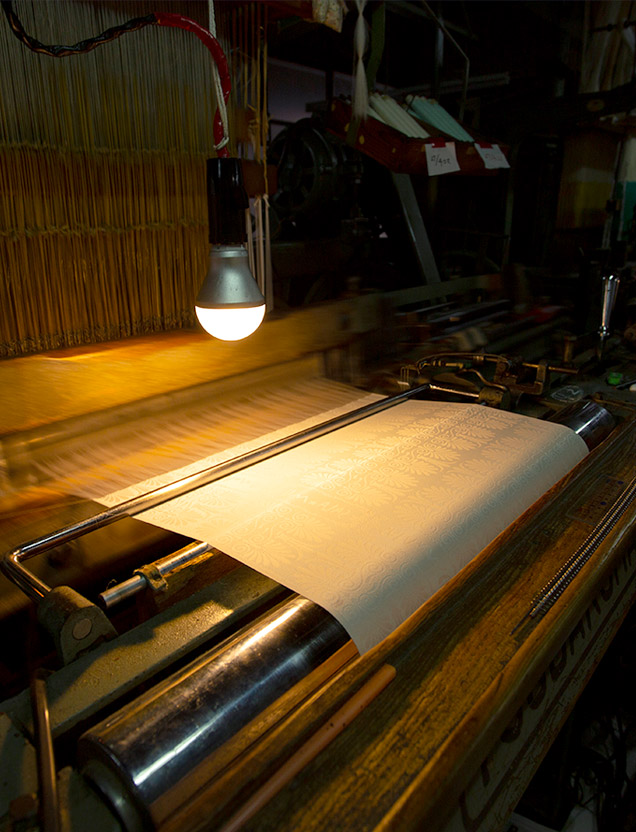 Cannot be mimicked even
with the latest machines
Silk threads are natural fibers and therefore living organisms. Even if the same steps are repeated, the results will be different. Tango weavers deal with these 'living organisms' every day to shape their desired textures, combining, twisting, and weaving various threads together. Though this process looks simple at a glance, it is actually quite complicated. Even the latest machines cannot mimic its beauty and natural look. Tango silk is known for its variety of expressions and top-class texture.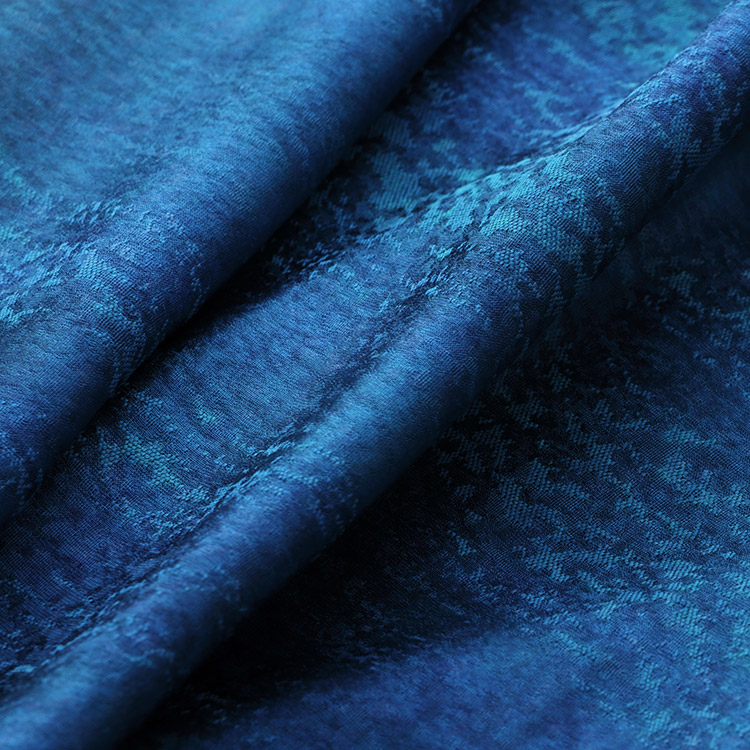 Textiles having textures that cannot be seen anywhere else in the world.
Tango is Japan's largest silk fabric producer, with its share* amounting to approximately 70%* of the entire country. The tenacity of Tango's weavers has supported the world of silk fabrics since ancient times, always managing to fulfill whatever requests they're given. All the while meeting the strict quality standards of kimono textiles amid this expanding world. After creating new techniques and pushing our creativity to the limit, we have developed unparalleled textiles having textures that cannot be seen anywhere else in the world.
※Estimated based on the quantity of piece-dyed textiles (outer material) for Japanese clothing produced in Japan, based on the documents of the Japan Silk & Rayon Weaver's Association.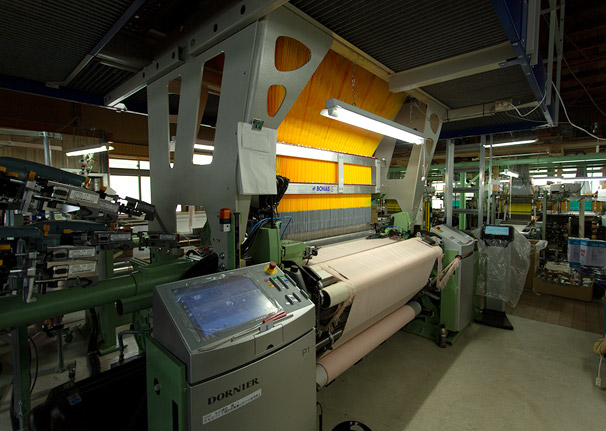 Weaving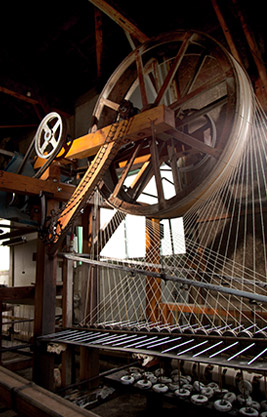 Weaving Wet Hatcho Twisting Machine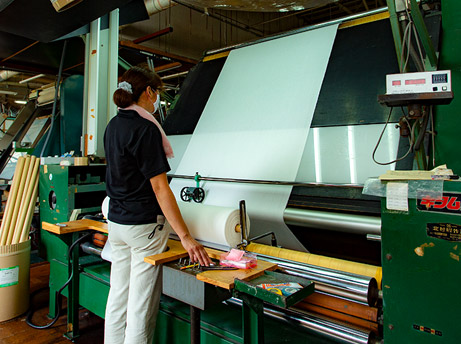 Visual Inspection
A place having the requirements of being a production area
 When it comes to silk fabrics, top-class manufacturing can only be achieved once twisting, weaving, and kneading are all present. Twisting = combine and twist the threads, Weaving = weaving the warp and weft together, Kneading = removing the silk's impurities via refining. Only with these three are present can the site be called a production area.
 Silk fabrics have been booming in the Tango region for over 1300 years now. It is also the perfect environment for silk fabrics, blessed with abundant high-quality water. Tango is moderately humid throughout the year, protecting the silk from its vulnerability to dryness. The region has everything, from water, climate to accumulated techniques. As a result, Tango grew into a site satisfying all three processes: twisting, weaving, and kneading.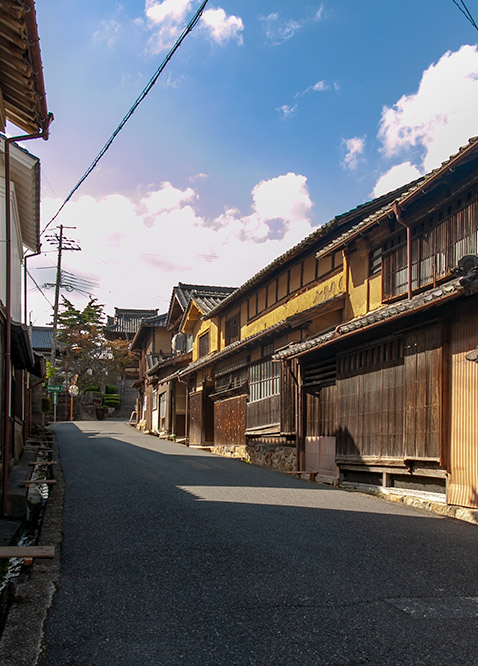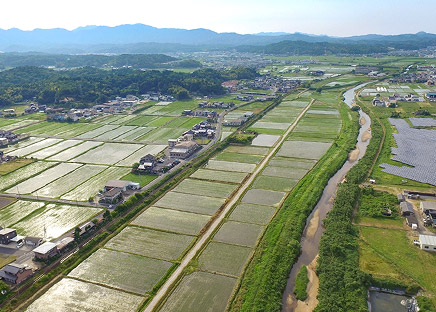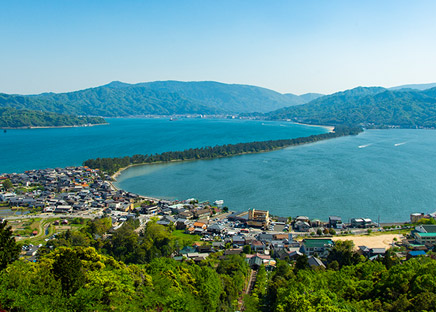 Fulfilling your every need, with everything done inside Tango
Every process done to manufacture your textiles is done inside the Tango region. Everything from the thread selection, twisting, refining, dyeing, and rearranging is done in one production area.
Our integrated production system enables us to produce distinct and diverse textiles with superior quality control.
*Processes vary depending on the type of fabric and finish.
The Uniqueness of Tango Silk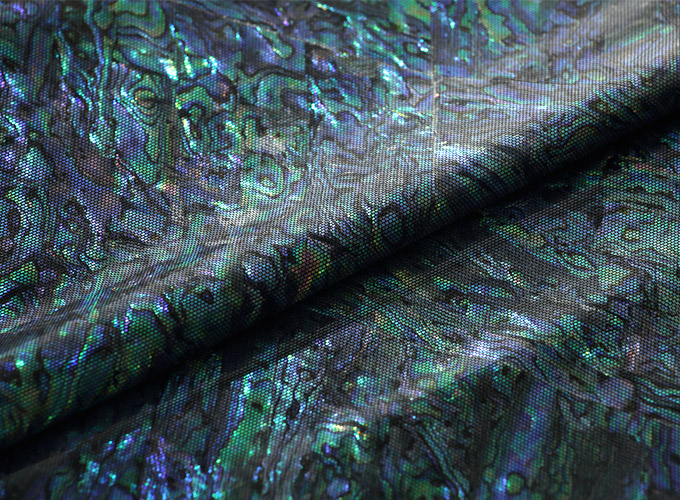 Creating distinct and diverse textures and shades, with every process supervised within the production area
Delicate and high-quality texture and shading. Every process is supervised and completed within the production area, leading to countless textures being made. Tango's weavers wield the experience and technology required to obtain their desired texture from the infinite combinations of twisting, weaving, and refining for all kinds of threads centering on silk.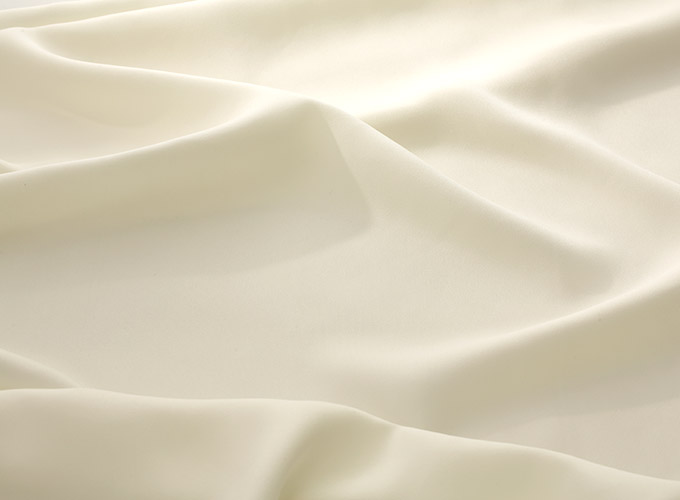 The suppleness of the texture and feel derived from top-quality soft water
The soft and supple touch closest to human skin. The high-quality soft water flowing through Tango unleashes the potential of silk's texture. Tango silk comes in all sorts of textures, from solid ones to those so soft they seem to melt. It's also flexible according to your objectives, from stretchability, elasticity, drapability to crease recovery.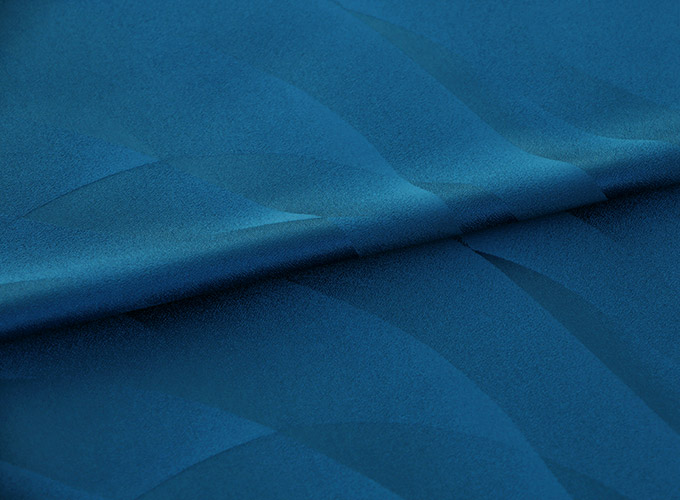 A variety of woven expressions via twisting and Jacquards
Tango Silk expresses varied woven patterns using only a single color of thread by combining over 300 years of twisting technology, high-density weaving, and Jacquard structure texture. The minuteness of using a single color to add strength and weakness, light and shade, to bestow three-dimensionality and texture to white textiles cannot be mimicked by printers.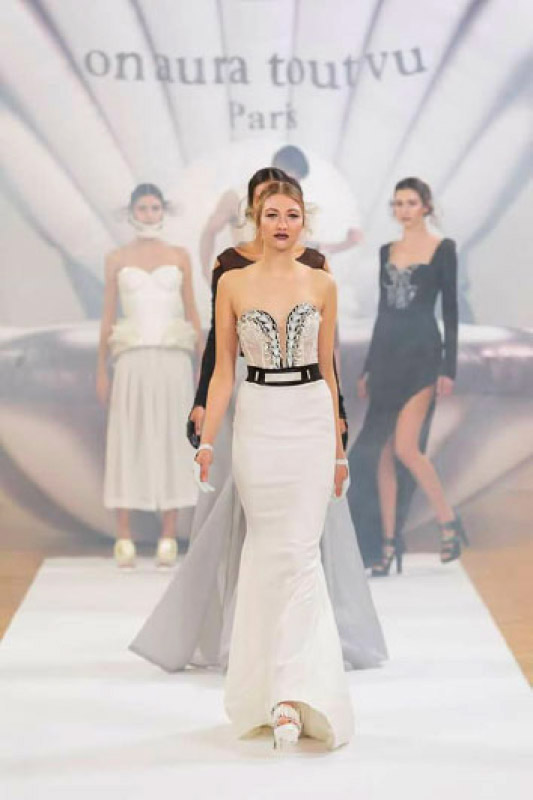 Tango silk used in a Paris Fashion Week exhibition
To the Wide World
 Tango's elites have been expanding overseas since 2005. This resulted in global brands using Tango textiles. We launched our brand TANGO OPEN, taking advantage of our 300-year-old tradition of Tango Chirimen and incorporating our novel techniques and designs. We continue to rise to the challenge and develop products for all lifestyles, not just kimono. Our technology continues to evolve as a world-class technique even amid this diverse age.
Major Examples
Used many times for the French fashion show Paris Collection
Exhibited at Maison&Objet, the world most prestigious design trade fair
Used for costumes in the Hollywood movie Ghost in the Shell
Used by the Danish audio brand Bang & Olufsen's Beosound2 Raden
Used by the HIROMI ASAI in the NY fashion show New York Collection
Used for beddings in hotels throughout Japan, as well as department store floor guides
…and many more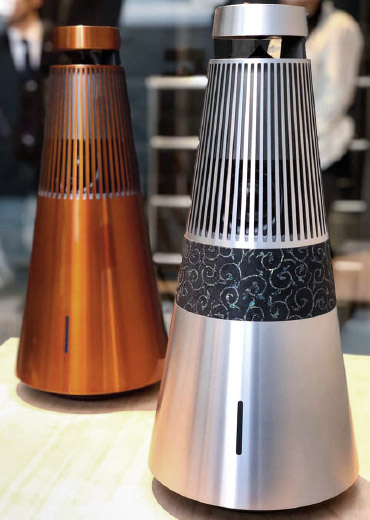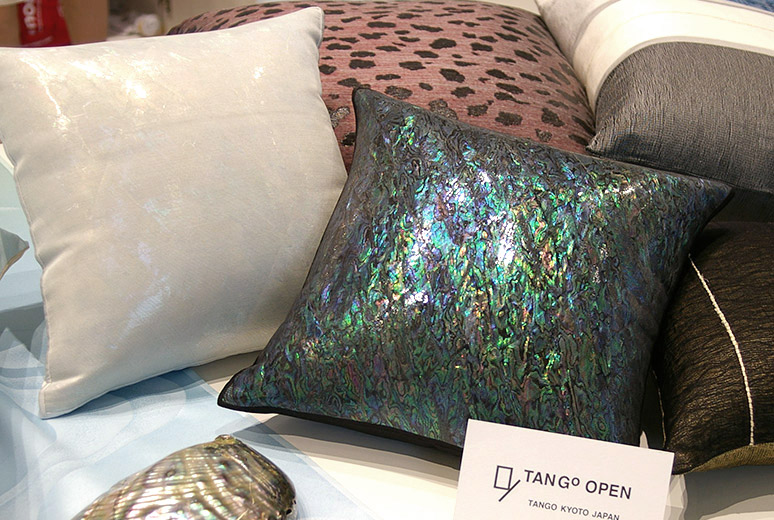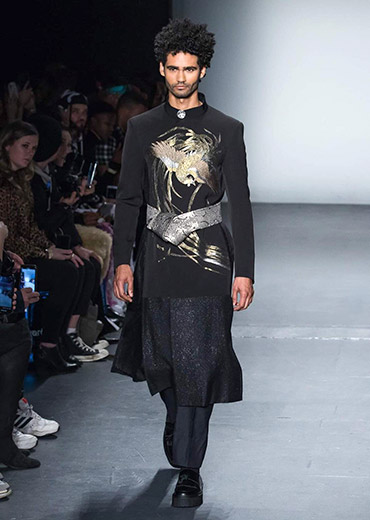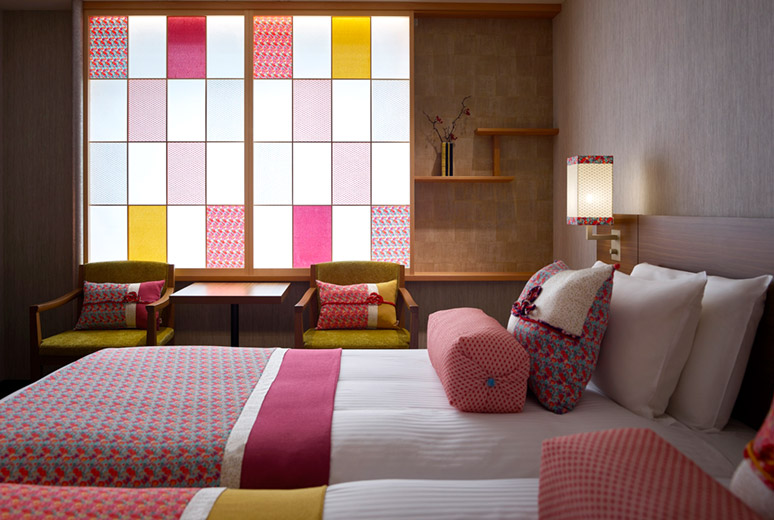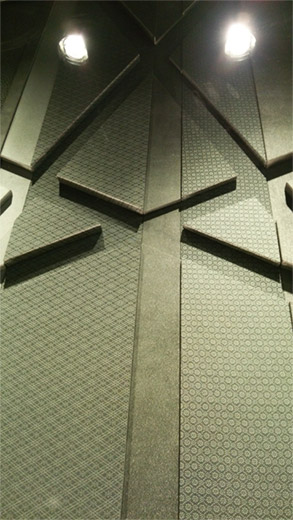 The natural material closest to human skin

~Reassessing Silk~
Silk ranks closest to human skin among the natural fibers existing on Earth. Silk is said to have a high affinity with humans, considering that 18 out of the 20 types of human skin amino acids match silk. For this reason, silk is now being reassessed for new possibilities beyond clothing, interiors, and beddings, diving into cosmetics and medicine. The Tango Textile Industry Association has developed its own skincare cosmetic product "Kinomoyofu," which utilizes the moisturizing components of silk sericin. Tango's weavers are expanding Kinomoyofu's range of applications and are manufacturing skin-friendly silk masks.